Deer hunting is an interesting sport that has been practiced for years. While previous generations were armed with bows and arrows, today's hunter is armed with a rifle. The delight that comes with lining up a deer and preparing for the shot is such an amazing thrill.
Deer hunting is popular in the United States. You must make the kill in order to have a successful deer hunting adventure. Choosing the best rifle scope for deer hunting will influence your shot accuracy and determine whether your bullet hits the target.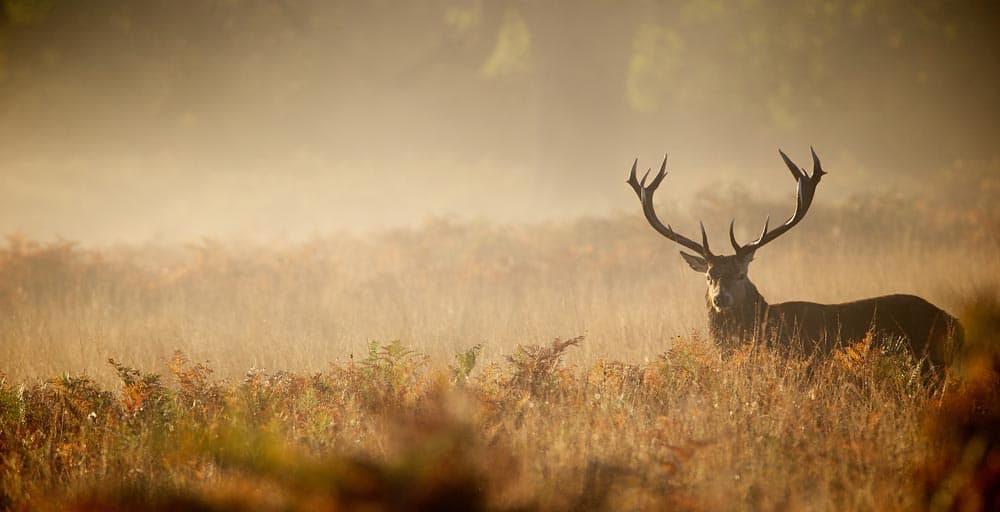 My interest in target shooting and hunting extends back to my childhood. Over the years, I've perfected the art of target shooting and learned how to utilize various scopes based on the range and conditions in which I am shooting.
This article analyzes the many varieties of Vortex rifle scopes available on the market for deer hunting. While preparing this list of best rifle scopes, I took into account a variety of parameters.
The scopes on this list were reviewed for durability, material, and performance in difficult environments. I am convinced that you will find the best rifle scope for deer hunting here.
Here are the top list Vortex Scope for Deer Hunting:
Major Considerations For Deer Hunting
The first thing we want to do while preparing for deer hunting is to determine the kind of deer we're chasing. Once we've determined which kind of deer are being targeted, we must consider three more aspects that may influence the scope selections available in the Vortex line. These are the alternatives:
Terrain
Estimate Range
Budget
Terrain
Deer hunters have strong opinions, and most of them will say the terrain does not matter since deer hunting is deer hunting. While this view may have some truth, it also has significant flaws. Terrain influences scope selection because it influences average shooting distance.
Estimate Range
The average shooting distance obviously important when scope buying. For example, a deer hunter in the swamps, where the ground cover is dense, will most likely have a shooting range of less than 100 yards. Meanwhile, a deer hunter in a place like Kansas, who usually hunts wide-open fields, will have an average shooting distance of 250 yards to 300 yards.
Despite the fact that both are technically "deer hunting," each will benefit from a specifically designed rifle sight. The swamp hunter will most likely be able to get away with a typical 3-9x magnification scope or slightly more with 4-12x power, while the Kansas hunter might not find a 9x or less magnification useful for his 300-yard shot. He or she would benefit greatly from a higher magnification scope with a range of 4-16x or 5-20x.
Furthermore, the Georgia hunter in dense vegetation with tree covers will benefit from a riflescope that works well in low light since the dense foliage causes less light to enter the tree canopy, making it appear darker. In such a situation, a scope that has a 30mm main tube could be a better choice than one with a 1-inch main tube.
Budget
Budget is similarly crucial because it determines which Vortex model is within your budget. If you have budgeted for around $300, it makes no sense to consider a Vortex Razor line of scopes, which cost roughly $1800.
If you've been researching Vortex scopes, you must have read a lot of recommendations for the best Vortex sight alternatives for deer hunting. You may discover that my recommendations differ from those of others because I do not see a single Vortex scope model fitting every demand. As a result, I like to "recommend" that you consider your own personal hunting requirements and match the Vortex scopes to those requirements.
Best Vortex Scope for Deer Hunting
1. Vortex Optics Crossfire II Riflescopes
The Vortex Optics is well-known for producing the greatest rifle scopes in the optic industry. Vortex Optics riflescopes are all high-quality scopes, and they come with a lifetime guarantee. The company takes pleasure in producing rifle scopes that are both long-lasting and high-performing. The Vortex Optics Crossfire II 2-7×32 is one of many excellent models and configurations available in the Crossfire II line. The scope comes with a V-Plex reticle, which is a universal hunting reticle that may be used for a variety of hunting expeditions.
The eye box is ultra-forgiving, and it has a considerably long eye relief that lets a hunter to see the target clearly. The focus eyepiece is rapid, allowing for significantly faster and more precise reticle focusing, resulting in crystal-clear picture and focus. The Vortex Crossfire II's lenses are anti-reflective and completely multi-coated. They offer the hunter a clean and bright perspective. The anti-reflective characteristics protect your eyes from strong light reflections.
You can make adjustments to the capped reset turrets with your fingertips by clicking the MOA clicks. After you've sighted your target, you may return the MOA clicks to zero. The single-piece tube is made of aircraft-grade aluminum to assure the riflescope's longevity and shockproof performance. Because it is O-ring sealed and nitrogen purged, the scope is fog resistant and waterproof.
The Vortex Crossfire II incorporates a Dead-Hold bullet drop compensator (BDC) reticle that makes it a dependable scope for hunting and shooting at various ranges, particularly in low-light conditions.
2. Vortex Razor HD LHT 4.5-22×50
The Vortex Razor HD LHT features enough turret adjustability to meet the demands of any long-range shooter. This FFP scope is designed for Western hunters and has a variable magnification range, an easy-to-turn elevation turret adjusted to .25-MOA per click, a capped turret for windage adjustment, and Vortex's simple XLR-2 illuminated reticle. At barely 22 ounces, it is the ideal companion for any lightweight mountain rifle.
Some precise target shooters will prefer this sight with MIL turret values, but MOA reticle provides enough speed for hunters who want to make quick shoots based on holdover. The Vortex Razor HD LHT provides 75 MOA of total elevation adjustment and 5 full turret revolutions for shooters who have time and ability to dial in while aiming their target.
That's more than enough to turn this compact scope into a respectable long-range target weapon. The glass is one of Vortex's best, and the optic controls are crisp and tight. The push-button illumination, which illuminates the whole reticle working center, and the numeric windage and drop references are very appealing.
One of the downsides is that as magnification increases, the FFP reticle becomes bolder, potentially obscuring tiny, distant targets.
3. Vortex Optics Diamondback scope
The Vortex Optics Diamondback SFP scope that comes with a Dead-Hold BDC reticle is up next for review. The scope also has another variant that comes with V-Plex reticle, as well as several magnification r and sizes.
This Vortex Diamondback tactical scope is great for large game hunting and fits beautifully into an AR-15 chassis. The BDC reticle also aids in this style of hunting by providing holdover points, eliminating the need to estimate bullet drop. In addition, the rapid-focus eyepiece allows you to aim quickly and efficiently.
You also have metal precision turrets, which allow you to reset to zero after sighting in.
The scope has a fully multi-coated lens that is designed to provide excellent light transmission when shooting during dusk and dawn. The scope also offers very clear and contrasted visuals so that you can easily spot your target.
It also has a precision glide erector mechanism, which makes repeatability and precise tracking very easy. This durable and sturdy scope is made of a solid aircraft-grade aluminum tube that has been anodized. It is also extremely light, at only 1.3 pounds, and will be hardly detectable once fitted on any platform.
This scope has also been sealed and Argon-purged to ensure fog-proof, water-resistant, and shockproof performance. One major downside is that it does not hold zero properly on some rifles, although this has not been noted with AR-15s.
4. Vortex Viper HST 6-24x50mm with VMR-1 MOA Reticle
If you're looking for a deer hunting sight that will allow you to aim and shoot at a deer that is very far away from you, then the Vortex Viper HST scope is the best scope for you. The VMR-1 MOA reticle in this scope makes it worth considering.
Although the Vortex Viper HST series is not Vortex's ultimate or best scope series, however, it is a high-end model. The magnification range of the scope is between 6x to 24x. This is a massive magnification range that is adaptable enough to accommodate almost any deer hunting distance.
A 6x to 24x magnification is NOT an overkill for a deer hunting rifle. You can set the scope to a lower magnification of around 6x to 8x and never utilize the high magnification settings.
Again, having the highest magnification range accessible if needed is preferable than not having it at all, although you might need it only a few times.
The big misconception about high magnification scopes is that these scope models usually weigh more than low magnification scope models. While such statement may have some amount of truth, the increased weight is insignificant.
For example, the HST series 6-24 model weighs about 22.6 ounces, whereas the low-powered 4-16 scope model weighs 20.8 ounces. That's a 2.2-ounce weight difference. In my opinion, an extra 2.2 ounces weight for a 6-24 model's higher magnification is not a big deal.
This Vortex Viper HST model, like other high-end Vortex scopes, is constructed on a 30mm main tube, which, in my view, pulls in more light than a scope that is built on a 1-inch main tube.
This scope has exposed target turrets, a CRS zero stop, and a 50 yards range side focus Adjustable Objective (AO).
It does not have an illuminated reticle and might be difficult to see in low light (although some sources said that Vortex might soon add an illuminated reticle based on customer demand).
5. Vortex Viper PST 1-6×24 Gen II SFP Scope
Vortex Optics' Vortex Viper PST 1-6 x 24 Gen II SFP scope has just been improved. It's also ideal for tactical usage and hunting.
The Vortex Viper PST features a second focal plane reticle design and two reticle options: VMR-2 MRAD that has 0.2 Mil Rad click value and a 0.5 MOA click value VR-2 MOA. Furthermore, each reticle incorporates red LED lighting that is powered by CR2032 batteries and works perfectly in low light. The batteries are expected to last up to 150 hours of usage.
You will also get a broad field of view, which is perfect for aiming fast-moving games. The scope has its parallax adjustment set to 100 yards. It has fully multi-coated XR lens with extra-low dispersion glass. The variable 1x to 6x magnification settings provide ultra clear and high contrast images.
Additionally, a fast-focus eyepiece is installed for quick aiming on the field. This Vortex scope has a single tube made of aircraft-grade aluminum that is extremely durable and lightweight. It also boasts a hard-anodized surface for scratch resistance and increased durability. The Viper PST scope is waterproof, shockproof, and fog proof.
Finally, we believe it is excellent value for money because Vortex Optics has included a precision-glider erector system.
6. Vortex Diamondback Tactical (VMR-1 Reticle) 4-12X40
The Vortex Diamondback Tactical scope is a great deer hunting scope for hunters that prefer to hunt in more open areas or hunters that want a hunting scope designed for long-range shooting.
This Vortex Diamondback Tactical scope was designed specifically for long-range shooters who go deer hunting.
If you are one of those habitual long-range shooters that spend time bashing targets at 1000 yards, then this is the best scope for you. This model has open tactical-style turrets for tuning windage and elevation changes, as well as a zero-reset function that allows you to return to zero.
The scope is nitrogen purged, and O-ring sealed, meaning that it is waterproof and fog proof. It has great features that would benefit you no matter the rifle platform you are using.
To be honest, if you are not familiar with long range shooting, this scope model is not for you.
7. Vortex Crossfire II 6-18X50 V-Brite Reticle
If you are looking for another Vortex Crossfire II scope that can take care of your longer-range deer hunting, then the Vortex Optics Crossfire II 6-18X50 with a V-Brite reticle is the best scope for you.
The Vortex Crossfire II 6-18 magnification range is sufficient for most deer hunting, and the magnification range provides significant adaptability.
Most deer hunters I have met said they are turned off by the 6-18 magnification range because they believe it is "overkill" for deer hunting, but that is only their opinion.
The fact is, you can place this scope on any deer rifle you want and enjoy only the 6-10x magnification range if that's what you like, but you will still have the 11-18x magnification range at your fingertip whenever you need it.
Having more than enough magnification is not a harm, and it can be useful if you bump into a very long-range target. I have a friend who uses this same type on his 270 Winchester, and he typically hunts on the outskirts of vast corn fields. His longest shot so far was a beautiful 8-pointer from slightly over 380 yards. He increased the scope power to 18 and sighted the buck as clear as a bell.
The illuminated V-Brite reticle is another feature I enjoy in this model. It's wonderful for precision shooting, and the lighting is priceless in low-light settings.
Although, illumination always has a cost, and that cost is the additional weight that the illumination components have. However, Vortex does an excellent job of mitigating the effects of the extra weight. For example, the non-lighted version of the scope weighs about 19.6 ounces, but the illuminated model weighs about 20.6 ounces, representing a 1-ounce weight difference for illumination.
8. Vortex Optics Strike Eagle
The Vortex Strike Eagle is a second focal plane scope designed majorly for light rifles. This sight, like others, has a variety of characteristics; thus, it is not the best among the Vortex Strike Eagle line of scopes.
This Vortex Strike Eagle scope has a 1-6X magnification range and a 24mm objective lens diameter with a rapid access system that brings a target into the riflescope's field of vision. This scope is very useful for close-range deer hunting since the power settings are modest and allow for quick shots.
Like other Vortex products, this scope is made of high-quality glasses and has sturdy internal components. This scope's turret mechanism is capped and enclosed.
The glass-etched reticle of the scope cannot fall out of place. The BDC reticle assists in examining an item at 6X magnification. It allows you to view the target via the crosshairs' graduations (circles). The mounting method for this scope is the cantilever system. This creates the proper elevation and angle for a shooter to quickly acquire a target.
The scope has 11 distinct illumination settings. To offer backup power, an additional battery can be kept aboard the sight.
9. Vortex Viper HS 2.5-10×44
Finally, in our Best Scope for deer hunting, we have the Vortex Viper HS Rifle Scope. This scope is shockproof, fog proof, and waterproof. It has a Dead-Hold BDC reticle, making it ideal for large game hunters who don't want to waste time guessing holdovers all of the time. It also employs a traditional SFP setup.
This Vortex Viper HS 2.5-10 x 44 scope has an exceptionally clear, fully multi-coated lens that features XD lens components. In addition, the built-in fast-focus eyepiece makes quick aiming easier. Despite the fact that this is not an illuminated alternative, it nevertheless provides highly brilliant and rich color contrasted views during typical daylight hours.
With this scope model, you also have capped reset turrets. Furthermore, the aircraft-grade aluminum and hard anodization make it extremely durable while remaining lightweight. Furthermore, this Vortex scope has a one-piece tube design, which adds to its robustness and performance.
It's also worth noting that the lenses contain ArmorTek coatings, which make them resistant to scratches and shattering.
Deer Hunting Scopes: What Makes Them Great?
When looking for the finest rifle sight for deer hunting, you'll come across a plethora of riflescopes from various companies. All of these riflescopes have unique characteristics and designs that affect their efficacy and functionality. Professional hunters know what to look out for when buying a dependable rifle sight; however, beginners may find the process difficult. Our thorough guide has listed the most important parameters to consider when looking for the finest rifle sight for your deer hunting adventures. Both rookie and experienced hunters might benefit from the following recommendations.
Rifle Scope Type
Rifle scopes are classified into two types: fixed scopes and variable scopes. The magnification of the fixed scope is fixed. The variable scope allows the operator to change the rifle sight's optical magnification. Adjusting the magnification helps with target sighting. Because of its adaptability, the variable scope is highly recommended.
Magnification Level
Rifle scopes have varying magnifications. Some have higher magnification ranges, while others are low magnification options. Most scopes have a common magnification range of 3 – 9x. Magnification settings are critical since they influence how clear your target will be based on how close you are to it. When you use the maximum power of the usual 3x – 9x magnification range, it will provide good sight and allow you to hit your target up to 500 yards. If you zoom out, you may easily strike a target as near as 20 yards.
When utilizing a rifle scope, the magnification range provides a great deal of adaptability. Choosing a rifle scope by magnification range is dependent on individual preference.
How distant or near do you think your target will be? Long-range hunters should opt for scopes with a greater magnification range, particularly 4x -12x magnification. However, hunters who are certain of having short-range targets can utilize scopes with regular magnification. If your hunting necessitates long-distance shots, you may need to undertake extensive training and gather expertise in order to perform a good kill shot.
Eye Relief
How far does the scope have to be from your eye when shooting a deer? Eye relief and Magnification are closely connected. A rifle scope with greater magnification settings provides smaller eye relief. It is strongly advised that a normal scope with 3x power should have about 4inches of eye relief. Professional hunters may readily cope with considerably lesser eye relief because of their years of expertise, but less-experienced hunters would require more eye relief.
With a 4inch eye relief, hunters have a lot of options. Long eye relief also helps hunters to stare through their rifle sight for longer periods of time without tiring. Remember that the greater the magnification, the smaller the eye relief to deal with.
There are scopes with low and long eye relief on the list; choose based on personal taste.
Extra Brightness
Most manufacturers are now offering a variety of choices and features that can boost the quantity of light traveling through the lens of a scope. Scopes with extra-bright lenses are ideal for hunting animals that are most active at twilight or morning. It goes without saying that having a rifle sight with extra brightness will influence the success of your hunt. The biggest disadvantage of scopes with enhanced brightness is their high price. Despite the high cost, the increased brightness improves clarity and visibility significantly.
Reticle
You will see your target as you look through the scope. This, however, does not guarantee a successful shot, especially from a great distance. Dashes are common in rifle sights. When your zero is set correctly, your rifle sight will help you account for bullet drop. Scopes that are unable to display these large notches will leave a hunter in the dark. You'll be required to estimate the important numbers; if you get them incorrectly, the bullet will hit the wrong spot. This makes hunting considerably more challenging, especially for inexperienced deer hunters.
Reticle brightness provides clear vision and eliminates the need to estimate things like bullet drops. Scopes that have reticle brightness come with a control mechanism that allows the hunter to modify the brightness of the reticle. Reticle brightness is most important in low light settings.
Zeroing Your Scope
To zero your scope, align it with your weapon so you can make that deadly shot and strike your target. Every scope must be zeroed for it to even be close to hitting the target.
Windage and Elevation
The windage and elevation of a scope is just as important as zeroing the scope. To adjust your rifle scope's elevation and windage; you need the following features:
The objective lens
Windage knob
Elevation knob
You're more likely to miss a shot if you disregard the windage and elevation turrets.
Comparison Of Vortex Scopes With Other Popular Brands
When comparing Vortex scopes with similar products from other popular brands for deer hunting usage, it's important to consider factors such as optical quality, durability, features, and value for money. While it's challenging to provide an exhaustive comparison of every model, we can discuss the general qualities that make Vortex scopes stand out in the realm of deer hunting:
Optical Quality
Vortex scopes are known for their excellent optical performance. They often feature high-quality glass with anti-reflective coatings, which enhance light transmission to give a clear and bright image even in low-light conditions—a crucial aspect for deer hunting during dawn or dusk.
Durability and Construction
Vortex scopes are built to withstand the rigors of hunting. They typically have a rugged construction with aircraft-grade aluminum tubes, making them shockproof and resistant to recoil. Additionally, many Vortex scopes are O-ring sealed and nitrogen purged, ensuring they are waterproof, fog proof, and resistant to internal fogging.
Reticle Options
Vortex offers a wide range of reticle options suitable for deer hunting. From traditional duplex reticles to specialized BDC (Bullet Drop Compensation) or holdover reticles, hunters can choose a reticle that suits their shooting style, hunting distances, and terrain.
Ease of Use and Adjustments
Vortex scopes often feature user-friendly turrets with audible and tactile click adjustments. These allow hunters to make precise adjustments for windage and elevation quickly. Some models even offer zero-reset turrets, making it easy to return to your zero settings after making adjustments.
Warranty and Customer Service
One significant advantage of Vortex scopes is their renowned lifetime warranty. Vortex offers an unconditional lifetime warranty, meaning they will replace or repair the scope regardless of the cause of damage.
It's worth noting that other popular brands like Leupold, Nikon, and Burris also produce scopes that excel in deer hunting applications. When making a purchasing decision, consider factors such as specific model features, price range, personal preferences, and intended hunting conditions. Ultimately, finding a scope that suits your needs is important and provides the performance, reliability, and value required for successful deer hunting experiences.
Benefits and challenges associated with deer hunting.
Deer hunting, like any outdoor activity, comes with its own set of benefits and challenges.
Benefits of Deer Hunting
Conservation Efforts
Deer hunting plays a vital role in wildlife management and conservation. By participating in hunting, hunters help regulate deer populations, which, if left unchecked, can lead to habitat destruction, overgrazing, and an imbalance in ecosystems. Hunting helps maintain a healthy deer population and promotes overall biodiversity.
Connection with Nature
Deer hunting provides an opportunity to immerse oneself in nature and enjoy the beauty of the outdoors. It allows hunters to explore different landscapes, observe wildlife, and appreciate the natural world around them. Spending time in nature can have a positive impact on mental well-being and serve as a way to escape the stresses of everyday life.
Sustainable Food Source
For many hunters, one of the benefits of deer hunting is the opportunity to procure their own organic and sustainable food. Deer meat, commonly known as venison, is lean, high in protein, and free-range. Hunting allows individuals to have a direct connection to their food, knowing where it comes from and how it was obtained.
Challenges of Deer Hunting
Skill and Knowledge
Successful deer hunting requires a certain level of skill and knowledge. It involves understanding deer behavior, tracking techniques, and effective hunting strategies. It may take time and experience to become proficient in these areas, and the learning curve can be steep for beginners.
Patience and Persistence
Deer hunting often demands patience and persistence. It may involve long hours of waiting in a blind or tree stand, sometimes in unfavorable weather conditions. Being able to stay still, quiet, and observant is crucial to increase the chances of a successful hunt.
Ethical Considerations
Hunting raises ethical considerations that vary among individuals. While hunting for sustenance and conservation purposes is widely accepted, ethical questions can arise regarding fair chase, the humane treatment of animals, and the responsible use of firearms or archery equipment. Hunters need to adhere to ethical hunting practices and legal regulations.
It's essential to approach deer hunting with respect for the animal, the environment, and the regulations in place. Responsible hunting practices, adherence to local laws, and a commitment to ethical hunting can help ensure a positive and sustainable hunting experience.
FAQs
Is deer hunting legal?
Deer hunting regulations vary depending on your location. It's essential to check with your local wildlife agency or state department to understand the specific laws and regulations governing deer hunting in your area.
Why do I need a rifle scope for deer hunting?
A rifle scope enhances your accuracy and precision by providing magnification and improved target acquisition.
What is the advantage of using a Vortex scope for deer hunting?
Vortex scopes offer several advantages for deer hunting. Firstly, they are known for their excellent optical quality, providing clear and sharp images. This clarity allows hunters to spot deer and distinguish finer details, enhancing their ability to make accurate shots. Additionally, Vortex scopes are built with durable materials and have a reputation for reliability, ensuring they can withstand the rigors of hunting in various conditions. Vortex also provides excellent customer service and a VIP warranty, offering peace of mind to hunters.
When is deer hunting season?
Deer hunting seasons vary by location and can differ for different types of deer (e.g., white-tailed deer, mule deer). Generally, deer hunting seasons are scheduled during specific times of the year when deer populations are at manageable levels and aligned with wildlife conservation efforts.
How do I determine the right magnification for deer hunting?
The right magnification for deer hunting depends on several factors, including the terrain, shooting distances, and personal preferences. Generally, a variable magnification scope with a range of 3-9x or 4-12x is suitable for most deer hunting situations. Lower magnifications are ideal for close-range shots in dense forests, while higher magnifications are useful for long-range shots in open fields.
What are some common deer hunting techniques?
Deer hunting techniques can vary, but popular methods include stand hunting (using a tree stand or ground blind), spot-and-stalk (tracking deer on foot), still hunting (slowly moving through wooded areas), and deer drives (coordinated efforts to flush deer towards waiting hunters).
Are Vortex scopes suitable for low-light conditions?
Yes, Vortex scopes are designed to perform well in low-light conditions. Many Vortex scopes feature specialized lens coatings that enhance light transmission, allowing more light to reach the hunter's eye. This results in brighter and clearer images, even in dim lighting. Some Vortex models include illuminated reticles.
Can I use a Vortex scope with glasses?
Yes, Vortex scopes are generally compatible with glasses. Most models offer eye relief that allow users to maintain a comfortable viewing position even while wearing glasses.
Are Vortex scopes easy to zero and adjust for windage and elevation?
Yes, Vortex scopes are designed to be user-friendly when it comes to zeroing and adjusting for windage (horizontal) and elevation (vertical). Most Vortex scopes feature precise and repeatable turrets or dials that allow easy adjustments. They often have audible and tactile clicks, ensuring hunters can make accurate and consistent adjustments.
Which Vortex scope model is best for long-range deer hunting?
For long-range deer hunting, the Vortex Razor HD LHT 4.5-22×50 and Vortex Viper HST 6-24x50mm with VMR-1 MOA Reticle scopes are popular choices. These models offer higher magnification ranges, advanced optics, and features that cater to long-range shooting, such as tactical turrets and reticles with bullet drop compensation.
How durable are Vortex scopes against rough handling and weather conditions?
Vortex scopes are renowned for their durability and ability to withstand rough handling and various weather conditions. They are constructed using high-quality materials and undergo rigorous testing to ensure reliability in the field. Vortex scopes are engineered to be shockproof, fog-proof, and waterproof, providing protection against impact, moisture, and fogging. While no scope is indestructible, Vortex scopes have a solid reputation for durability and can handle demanding hunting situations.
Do Vortex scopes come with a warranty?
Yes, Vortex scopes come with a lifetime warranty.
Are Vortex scopes compatible with different rifle types?
Yes, Vortex scopes are compatible with a wide range of rifle types. They offer various scope models with different mounting options to fit different firearms. Vortex scopes come with standard 1-inch or 30mm main tubes, which are compatible with most scope rings and mounts available in the market. Vortex also provides a range of mounting accessories and adapters to ensure compatibility with different rifle platforms, including bolt-action rifles, AR-15s, and other popular firearm models.
What is the recommended eye relief for deer hunting with Vortex scopes?
The recommended eye relief for deer hunting with Vortex scopes typically falls within the range of 3.5 to 4 inches. This distance refers to the space between your eye and the scope's eyepiece to achieve a full field of view without any black circles or vignetting. It's important to note that eye relief can vary between different Vortex scope models, so it's advisable to check the specific eye relief specifications for the scope you are considering.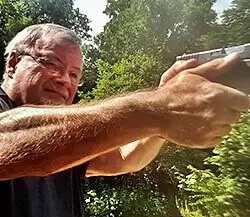 Mike Hardesty is a published freelance gun writer. With dozens of articles and reviews published in Pew Pew Tactical, Snipercountry.com, and TTAG (The Truth About Guns), Mike is considered a firearms expert. His special area of expertise is handguns.
Mike is a long-time shooter. He has been punching paper targets, taking deer and other game and shooting at competitions since about 1975. Other related pursuits include reloading and bullet casting. He currently reloads for over 10 calibers, both handgun and rifle. His reloads, particularly for 9mm, were in great demand during the height of the ammo shortage among family and friends. He donated hundreds of rounds to informal shooting sessions. He was quoted as saying "I do not sell my reloads but I sure will help my guys shoot 'em for free!". He has a few cherished firearms that he has inherited or otherwise procured — those are his favorites.
He earned B.S. and M.S. degrees from Indiana State University in 1974-1975.
He's a firearm experts and is the founder of mhardesty.com.