Similarly to other popular US-based scope brands, when Vortex Optics is compared to the European big four or five (Zeiss, Swarovski, Schmidt & Bender, Kahles and Leica), it is a young American company founded in 2002.
In fact, Vortex entered the sporting optics market much earlier in the 80s when they sold a selection of binoculars designed for bird watching. In the years that followed, this family-owned company focused on manufacturing binoculars and other optical products such as riflescopes, spotting scopes, range finders, and red dot sights.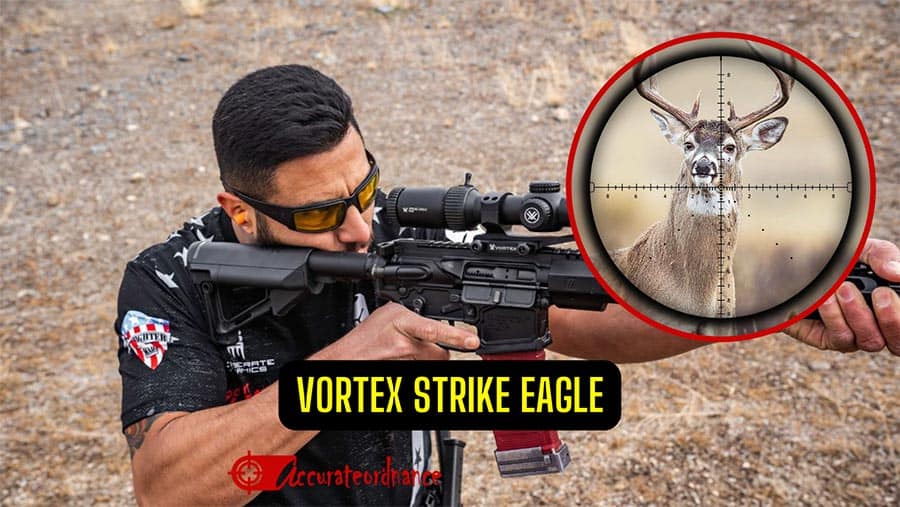 However, two decades since its establishment, Vortex Optics has established itself as an optics brand offering one of the best price-to-performance ratios.
Initially, the Vortex jumped into the optics business with binoculars and spotting scopes, but they later expanded the product range with riflescopes, red dot sights and other optical devices.
Vortex currently offers more than dozens of rifle scopes series with quality rugged outdoor optics designed for tactical, competition and hunting applications that won't break the bank.
Although Vortex Optics offers high-class scopes priced well over $1,000, their most popular scopes are budget-oriented series between $1,150 and $400.
Speaking of the country of origin, Vortex makes some products on US soil. Most of their optics Vortex produces in overseas countries, mainly in facilities based in Japan, China and the Philippines.
While the flagship models are built in Japan and US production plants, the more significant part of their portfolio is made and assembled in China and Philippines factories.
About the series Strike Eagle
To better understand the Vortex's hierarchy of scopes, you should know that the Strike Eagle lineup is one step above the Crossfire II and Diamondback HD family of scopes but one level below the Vortex Viper scope series.
Like other more affordable Vortex lineups, the Strike Eagle is produced at a sporting optics plant in China.
Originally, the Strike Eagle lineup was designed as an entry-level optic for the world of tactical riflescopes. That said, the first models, introduced in 2015 and 2017 (1-6×24 and 1-8×24), were marketed as short-range, lower-powered AR-based scopes at the beginning of 2018.
These Strike Eagle's Low Powered Variable Optics (LPVO) have narrowed applications and were designed specifically for modern sporting rifles like the AR-15 and Ruger Mini-14. Later, Vortex expanded the Strike Eagle series offering more versatile scopes in higher magnification ranges that are squarely designed for long range shooting.
The 3-18×44 and 4-24×50 scopes in the Strike Eagle series are designed to help shooting enthusiasts go after intermediate to long distances. Both scopes feature impressive upper magnification ranges and offer a top-of-the-line 6x zoom in a lightweight design.
One year later, Vortex expanded the value-focused Strike Eagle family of optics and introduced new 5-25×56 and 3-18×44 rifle scope configurations. These more advanced Strike Eagle riflescopes feature massive 34mm central tubes with reticles in a first focal plane. However, these larger rifle scopes were officially phased out of production at the end of 2019 due to the lack of appropriate lenses.
Vortex Strike Eagle 4-24×50
Feature and Specifications
Although the first Strike Eagle scope, a 1-6×24 LPVO, was an excellent choice for tactical looks and performance, Vortex released scopes in a more powerful magnification range a few years later.
Compared to the lower-powered Strike Eagle scopes mainly aimed toward the AR platform, the bigger brothers, 3-18x and 4-24x Strike Eagle models, are more suitable for mounting on classic bolt action rifles or some .308 AR-style rifles.
For this overview, we choose a bigger size than the rest bigger, the 4-24×50 model with Vortex item number SE-1627.
As one of the more popular variable scope lines, the Strike Eagle family of scopes packs a lot of desirable features into an affordable package, and the 4-24x scope isn't an exception. Strike Eagle 4-24×50 comprises an affordable yet optically great model that will do more than an average shooter can.
Magnification, Objective Lens and Tube Size
As you can expect from the long range scope, the versatile 4-24x50mm Vortex Strike Eagle comes with a powerful 6x zoom range and a wide magnification range allowing it to be used in short- and long-range applications.
Compared to the original LPVOs, the SE 4-24×50 scope's big 50mm objective lens and a large 30mm tube offer better lighting and clarity even in low light conditions. The bigger 30mm main tube also provides a more extensive internal adjustment range, a must for a long-range scope.
Adjustment Controls
This scope can maintain accuracy at longer distances with 80 MOA of elevation and windage travel on tap when translated to adjustment range. Moreover, each rotation on the tactical style turrets adjusts windage and elevation by 12 MOA.
Speaking of controls, the Vortex Strike Eagle 4-24×50 is equipped with a fast focus eyepiece and capped tactical-style turrets for quick elevation and windage adjustments.
These multi-turn turrets move smoothly and deliver audible and tactile clicks at each turn. The adjustment graduation clicks are in ¼ MOA, and increments are clearly marked. The Vortex Strike Eagle 4-24x scope is zero resettable but lacks a zero-lock mechanism.
Unlike similarly priced scopes, this 4-24x Vortex scope features a side focus adjustment knob mounted on the opposite side of the windage turret. Turning this turret, you can adjust scope focus or parallax from 20 yards to infinity.
In addition, this ergonomic parallax knob has an integrated illumination power control built in. The parallax turret also has a compartment for one CR2032 lithium battery.
Glass Clarity
This short-to-long range Vortex optics packs one of the best glasses in mid-priced variable scopes. All Vortex Strike Eagle riflescopes have fully-multi coated lenses with anti-reflective coatings to allow an increased light transmission for brighter, crispier, and sharper images.
Durability
The surface of all outer lenses features a scratch-resistant coating called ArmorTek. This proprietary Vortex's ultra-hard coating protects the glass from scratches, oil, and dirt.
Just like the original 1-6x Vortex Strike Eagle, the bigger cousin is built as a tank using a single solid block of 6061-T6 aircraft grade aluminum. As you can expect from the long range scope, the one-piece housing is shockproof and provides enough strength and durability to withstand the recoil of high levels.
However, at 25.6 oz., the scope is lighter considering the overall length of almost 15 inches, 50mm objective bell and large exposed turrets. Further, like all Strike Eagle scopes, the exterior body of 4-24x has a hard-anodized finish.
The main scope tube is purged, nitrogen-filled, and O-ring sealed to prevent the internals from fogging and provide IPX7 waterproofing standards.
Reticle
Vortex Strike Eagle 4-24×50 rifle scope is only available with one reticle option, an illuminated EBR-4 MOA reticle. The Strike Eagle EBR-4 MOA reticle is designed for long-distance shooting and ranging using hashmarks for estimating holdover for longer shots and moving target leads.
Compared to classic "Christmas Tree" reticles, the EBR-4 MOA isn't too busy for hunting applications, but it allows experienced marksmen to shoot a target from up to 1,000 yards away. It's primarily a long-range target shooting style reticle, although it works fine for most hunting scenarios.
Compared to the more traditional-based, simplistic hunting reticles, the EBR-4 MOA reticle offers detailed subtensions for quick wind and distance holdovers while still maintaining proper viewing.
The EBR-4 MOA is glass etched and has a second focal plane (SFP) reticle, which means that the reticle remains the same size as the power magnification increases or decreases.
As said above, the EBR-4 MOA is an illuminated reticle with 11 intensity levels. It can aid you when light conditions are not ideal, whether early morning, late evening, or dark night.
Warranty
Like all Vortex Strike Eagle riflescopes, the SE 4-24×50 model is covered by a Vortex VIP (Very Important Promise) Warranty. It translates to if should anything goes wrong with your SE-1627, rest assured knowing that your scope is fully protected by the Vortex lifetime warranty, regardless of the scope being discontinued or in current production.
The Vortex Strike Eagle 4-24×50mm rifle scope is shipped with an eyepiece bikini cover made of rubber, microfiber cloth and a sunshade to reduce low-angle light.
Check this infographic for quick information: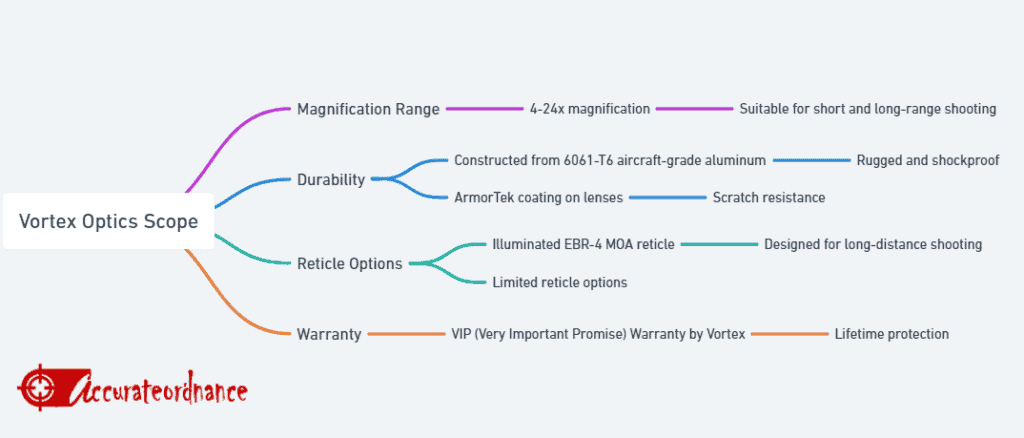 Strengths of the Vortex SE
Wide Magnification Range
The Strike Eagle lets you see things far away by zooming in and out up to 24 times of what your eyes can see. This is helpful because you can use it for shooting at different distances, whether you're shooting something nearby or something really far away.
Optics and Image Quality
The scope has special lenses that make the images you see through it brighter, clearer, and sharper. The lenses are also protected from getting scratched, dirty, or oily, so they stay in good shape and keep giving you great views for a long time.
Construction and Durability
The scope is made from a strong material that is used in airplanes, which means it's tough and can handle rough treatment. Even when you shoot a powerful rifle that creates a lot of recoils (the kickback when you fire), the scope won't get damaged easily. It's built to last and withstand the challenges of shooting.
Adjustable Turrets
There are knobs on the scope that you can turn to change how the scope is aimed. These knobs are easy to use, and they help you aim your shots accurately. They compensate for things like the drop of the bullet and the wind, so you can hit your target more precisely.
Parallax Adjustment and Focus Control
The scope has a knob that fixes a problem called parallax, which can make the target look blurry or not in focus. With this knob, you can make sure your target looks clear and sharp. There's also a special part of the scope that lets you quickly focus on your target, so you don't waste time trying to get a clear view.
Illuminated Reticle
In the middle of the scope, there's a special pattern called a reticle. This reticle can light up at different levels of brightness, which is helpful when you're shooting in low-light situations. It makes the reticle stand out and easy to see, so you can aim more accurately.
Warranty
If anything goes wrong with the scope, don't worry! Vortex will take care of it for you, even if they no longer make the exact same scope. They have a warranty that covers any problems or defects, so you can have peace of mind knowing that they stand behind their product and will make things right for you.
Limitations of the Vortex SE
Limited Reticle Options
The Strike Eagle comes with only one reticle option called the illuminated EBR-4 MOA reticle. While this reticle is versatile and suitable for shooting at long distances, some people might prefer different reticle designs for specific types of shooting.
Weight and Size
This scope is relatively large and heavier compared to some similar scopes in its category. With a length of almost 15 inches and a 50mm objective bell, it adds noticeable weight to the rifle setup. This might affect how easy it is to handle and balance the rifle.
SFP Reticle
The EBR-4 MOA reticle in the Strike Eagle is located in the second focal plane. This means that the size of the reticle remains the same regardless of how much you zoom in or out. It can make it harder to accurately calculate holdover at different magnification levels.
Despite these limitations, the Strike Eagle still offers a wide range of features and good performance for its price. It's important to consider these drawbacks in relation to your specific shooting needs and preferences to determine if it's the right scope for you.
Comparison With Other Similar Scopes
Sig Sauer Tango6 4-24×50
The Sig Sauer Tango6 scope has some impressive features. It can zoom in and out from 4 to 24 times, allowing you to see far objects clearly. The scope uses high-quality glass that provides clear and sharp images. It also has illuminated reticles, which means the crosshairs or aiming points can light up for better visibility in different lighting conditions. The Tango6 has tactical turrets that are easy to adjust, allowing for precise aiming. It also comes with advanced features like motion-activated illumination, which means the reticle can automatically light up when it senses movement, and levelplex technology that helps maintain accuracy when shooting at different angles.
The Tango6 is designed for professional use and demanding shooting applications, so it's made to meet the needs of serious shooters. When it comes to price, the Tango6 is positioned as a premium scope. It has a higher price point compared to the Vortex Strike Eagle, which means it may be more expensive. This can be a limiting factor for some buyers who have budget constraints or are looking for a more affordable option. However, the higher price reflects the top-notch optical quality, advanced features, and durability that the Tango6 offers.
The unique selling points of the Tango6 are its exceptional optical quality, advanced features like motion-activated illumination and levelplex technology, and its durability. These features make it a preferred choice for serious shooters and professionals who prioritize performance and reliability. However, it's important to note that the higher price of the Tango6 may not make it the most affordable option for recreational shooters or those on a tight budget. It's important to consider your budget and shooting needs when deciding on a scope.
Athlon Optics Argos BTR 6-24×50 Scope
The Athlon Argos BTR has some notable features. It has a magnification range of 6 to 24 times, which allows you to zoom in and out for different shooting scenarios. The scope also has illuminated reticles, which means the aiming points can light up for better visibility in various lighting conditions. It comes with tactical turrets that are easy to adjust, a side focus knob for parallax adjustment, and a sturdy 30mm main tube.
When it comes to price, the Argos BTR is positioned as a mid-range scope. It offers a balance between performance and affordability, making it an accessible option for shooters who want quality without breaking the bank. It provides a compelling option for shooters looking for a budget-friendly scope without compromising on essential features like magnification range, illumination, and durable construction.
However, it's important to note that while the Argos BTR offers solid performance, it may not match the optical quality and advanced features of higher-end scopes like the Sig Sauer Tango6. If you require the absolute best optical performance and advanced features, you may need to consider a higher-priced scope.
Burris Veracity 4-20×50 scope
Burris offers a magnification range of 4 to 20 times, allowing for versatile shooting scenarios. The scope uses high-quality glass, which ensures clear and precise images. It also has an illuminated reticle, tactical-style turrets for easy adjustments, and a robust construction that ensures durability.
In terms of performance, the Veracity delivers good optical clarity, meaning the images you see through it are sharp and detailed. It also offers reliable tracking, allowing for accurate and consistent adjustments. The scope is designed for hunting and general shooting applications, making it suitable for a range of shooting scenarios. The price of Veracity is positioned as a mid-range scope, offering a balance between performance and affordability. It provides a solid combination of performance, durability, and affordability, making it a reliable option for shooters who want a versatile scope without spending a fortune.
Additionally, some users may find the weight and size of the Veracity slightly bulky for their preferences, so it's important to consider your comfort and shooting style when choosing a scope.
Other Brands
When comparing the Strike Eagle with brands like Zeiss, Leupold VX, and Nightforce, several factors come into play. The optical quality of the Strike Eagle is good for its price range, but it may not match the superior clarity and brightness of the premium brands. While the Strike Eagle boasts solid construction and durability, brands like Zeiss, Leupold VX, and Nightforce offer even more rugged scopes designed for demanding use. In terms of features, the Strike Eagle offers desirable options like illuminated reticles and tactical turrets, but the other brands often provide more advanced technologies and customization options. The Strike Eagle's affordability is a key advantage, appealing to budget-conscious shooters, while Zeiss, Leupold VX, and Nightforce command higher price points for their premium quality and advanced features. The reputation and warranty support of these brands also differs, with Vortex gaining popularity and offering their VIP Warranty, while the others have established reputations and customer support.
The Vortex Strike Eagle beats most of the scopes in terms of affordability.
Final Thought
While the optical clarity of SE 4-24×50 is better than average, the lens quality is more than sufficient for shooting at very long ranges. Of course, there is some distortion around the edges, but you need to have realistic expectations from the $400 scope.
Finally, the Strike Eagle glass quality is going to compete with something other than Zeiss, Leupold VX or Nightforce. The Vortex Strike Eagle 4-24×50 can be used for virtually any application, such as hunting, defense, or long-range tactical training, but not for ultra precision shooting.
Though the Vortex Strike Eagle 4-24×50 is discontinued, this long-range version of the Strike Eagle is quite popular among long-range enthusiasts and hunters due to its rugged construction and tactical and versatile design.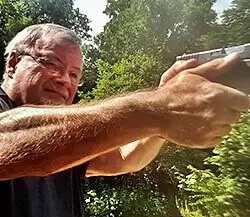 Mike Hardesty is a published freelance gun writer. He also possesses specialized expertise in rifle scopes With dozens of articles and reviews published in Pew Pew Tactical, Snipercountry.com, and TTAG (The Truth About Guns), Mike is considered a firearms expert. His special area of expertise is handguns.
Mike is a long-time shooter. He has been punching paper targets, taking deer and other game and shooting at competitions since about 1975. Other related pursuits include reloading and bullet casting. He currently reloads for over 10 calibers, both handgun and rifle. His reloads, particularly for 9mm, were in great demand during the height of the ammo shortage among family and friends. He donated hundreds of rounds to informal shooting sessions. He was quoted as saying "I do not sell my reloads but I sure will help my guys shoot 'em for free!". He has a few cherished firearms that he has inherited or otherwise procured — those are his favorites.
He earned B.S. and M.S. degrees from Indiana State University in 1974-1975.
He's a firearm experts and is the founder of mhardesty.com.