Welcome to Accurate Ordnance, the go-to resource for all your rifle scope needs. Our primary objective is to deliver the most detailed, objective, and credible information on top-tier rifle scopes in the market. We're dedicated to assisting you in discovering the ideal scope to elevate your shooting experience, enhance your precision, and increase your overall performance.
Why Rely on Accurate Ordnance?
At Accurate Ordnance, we recognize the value of hands-on expertise when it comes to understanding and evaluating rifle scopes. Our team of specialists possesses not only extensive knowledge in the realm of rifle optics but also years of practical experience with various scopes and firearms. This unique blend of expertise qualifies us to offer you dependable advice and recommendations.
Our Assessment Method
Every riflescope featured on our website undergoes thorough testing by our team to guarantee that we provide only accurate and reliable information. Our assessment process includes a rigorous evaluation of the scope's performance, durability, and overall quality. We consider factors such as:
Optical sharpness and resolution
Reticle layout and functionality
Adjustment precision and consistency
Construction and build robustness
Weather resilience
User-friendliness and mounting ease
Besides our hands-on testing, we also collect feedback from other skilled shooters and hunters in our network to ensure that our evaluations and suggestions represent various viewpoints.
Our Pledge to You
At Accurate Ordnance, we're devoted to offering you the most current and reliable information about rifle scopes. We comprehend that selecting the appropriate scope can be challenging, and our aim is to make the process more manageable by presenting the finest options tailored to your needs and preferences.
Whether you're an experienced hunter, a competitive marksman, or a novice seeking to develop your skills, you can trust our comprehensive reviews, buying guides, and professional advice to help you make well-informed decisions.
Thank you for choosing Accurate Ordnance as your reliable source of information on rifle scopes. We're excited to assist you in finding the perfect scope for your shooting requirements and to share our passion for shooting sports excellence with you.
Wishing you successful shooting adventures!
The Accurate Ordnance
My Team - Contributors & Writers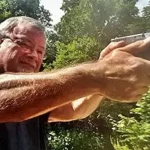 Mike Hardesty
Mike Hardesty is a published freelance gun writer. With dozens of articles and reviews published in Pew Pew Tactical, Snipercountry.com, and TTAG (The Truth About Guns), Mike is considered a firearms expert. His special area of expertise is handguns. Mike is a long-time shooter. He has been punching paper targets, taking deer and other game and shooting at competitions since about 1975. Other related pursuits include reloading and bullet casting. He currently reloads for over 10 calibers, both handgun and rifle. His reloads, particularly for 9mm, were in great demand during the height of the ammo shortage among family and friends. He donated hundreds of rounds to informal shooting sessions. He was quoted as saying "I do not sell my reloads but I sure will help my guys shoot 'em for free!". He has a few cherished firearms that he has inherited or otherwise procured -- those are his favorites. He earned B.S. and M.S. degrees from Indiana State University in 1974-1975. He's a firearm experts and is the founder of mhardesty.com.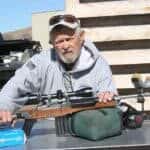 L.P. Brezny
L.P Brezny has been writing and reviewing product as well as how to projects for the past 50 years. He has authored four books on shooting with three on long range, and one covering shotgunning. With 26 years on a metro police department as a street officer and the rank of SGT / training L.P. has covered all the bases regarding weapons and street survival. During the early years in non-toxic shotshell ammunition development L.P. designed the first successful measurement system for recording the speed of shot shell payloads down range. He was responsible for getting actual shotshell velocities printed on factory load boxes. Over the years he has developed and markets MetroGun System TM, and sells his designed ammunition for subsonic sound suppressed shotgun shooting. Current L.P. resides in the South Dakota Black Hills and spends a good deal of time working through many types of ammunition both in the field on warm targets. With ultra long range being a current specialty L.P. shots for test and accuracy at ranges as great as one or more miles on the wide open Dakota grasslands.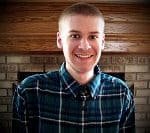 Brian Belko is a freelance writer and blogger. His primary areas of focus include the outdoors and shooting sports. In addition to his freelance work, Brian also writes for Wide Open Spaces and is on the Pro Staff at Military Hunting and Fishing. When he isn't busy writing, Brian enjoys fishing farm ponds for bass and hitting the spring woods during turkey season.
1574 Renwick Street, New York, NY, USA